---
Revision as of 16:40, 8 September 2008
by Michael Sims, 2008 Diplomaticcorp
The Haven was created to be the greatest Fog of War game of all time. It ran in the summer of 2008, in Once Within a Fog so Dreary.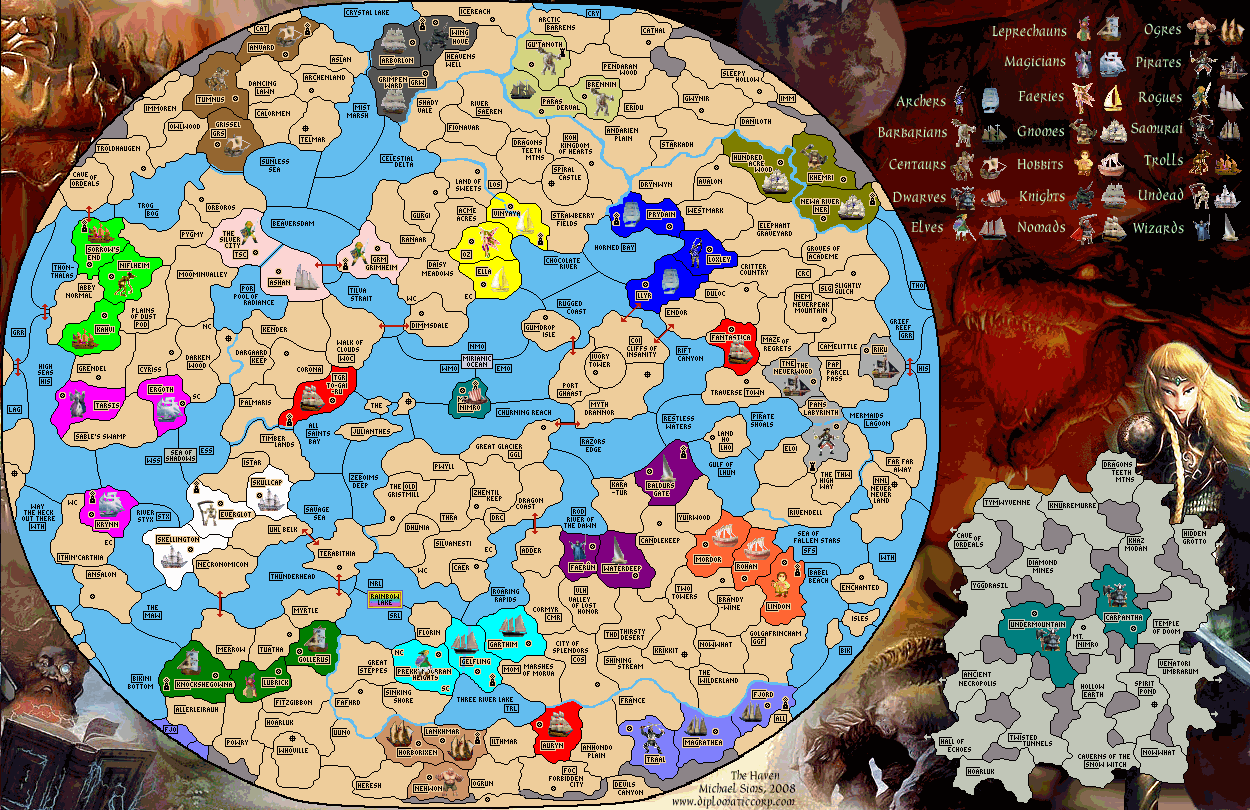 The Civilizations
There are 19 civilizations in The Haven. They are:
Archers
Barbarians
Centaurs
Dwarves
Elves
Faeries
Gnomes
Hobbits
Knights
Leprechauns
Magicians
Nomads
Ogres
Pirates
Rogues
Samurai
Trolls
Undead
Wizards
Victory Conditions
There are 102 supply centers:
57 starting home centers
36 neutral centers
9 special build centers
52 centers are required for a solo victory.